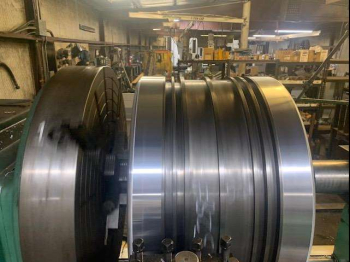 INDUSTRIAL MACHINE SHOP IN SAN ANGELO, TX FOR MACHINERY REPAIRS
The average industrial machine shop only manufactures parts. Industrial GasMaster Services, LLC, however, fabricates and repairs components for oil and natural gas equipment. Although our compressor repair service is based in San Angelo, TX, we work with clients throughout western Texas.

We can repair:
Piston and Rods

Compressor Cylinders

Power Cylinders

Cylinder Heads

Water Pumps

Crossheads

Compressor Valves

Pressure Packing Cases

Connecting Rods

Power Rods

Power Pistons
HOW TO EXTEND THE LIFE OF YOUR COMPRESSORS
A compressor repair service in San Angelo, TX can help you keep your equipment running efficiently. Industrial GasMaster Services can repair compressor components or manufacture replacement parts. Just let us know how we can help you maintain your machinery.